HYPOS - Hydropower Management from Space
A clear view on environmental conditions is key for evaluating new hydropower sites or managing existing ones. In particular, sediment-related parameters have major impact on the storage capacity, lifetime as well as the operation costs of reservoirs. However, hydropower stakeholders often lack relevant data, especially when vast areas and river systems are to be surveyed. This calls for a convenient tool enhancing cost optimization and sustainable development plans. 
Enjoy an overview
Visualize sediment baselines and seasonal trends with near-real time data in a few mouse clicks – globally.
Fill data gaps
Quantify sedimentation rates or flows at the scale of the whole river catchment, complement and validate in-situ data.
Plan ahead
Monitor or model hydrological and sediment dynamics for operational planning and smart design of release structures.
Assess and reduce impacts
Perform environmental monitoring from the very start of the planning process, during operations or in case of algae blooms.
HYPOS can support hydropower projects by a quick and cost-efficient access to water quality data and assessment tools. It has been developed by an international consortium of researchers, data analysts and hydropower experts.
These are the key features of the subscription-based solution: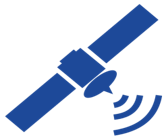 Direct access to robust satellite-based measurements for historic time periods or actual hydropower monitoring. Hydropower developpers and managers can rely on cost-effective high-quality water monitoring and data services on local, regional and global levels. Various levels of detail are orderable.

Industry-approved: HYPOS offers an integrated solution, is easy-to-use and web-based: The portal integrates various data sources from established hydrological models, in-situ and Earth Observation (EO) data with tools for assessments and reportings.

Validation: Demonstrations and evaluations were made on use cases across Europe and in other regions worldwide. These tests involved experts in hydrological modelling, satellite data analytics as well as industry stakeholders.

Software as a Service: HYPOS' Saas concept is based on a cloud computing approach. Embedding different cloud infrastructures from a network of service providers fosters important knowledge gain for hydropower consultancies, engineering companies, owners and financing institutions.
The HYPOS portal addresses the most crucial issues on different levels, starting with a panoptic perspective in medium temporal and spatial resolution and ranges up to local very high-resolution products.